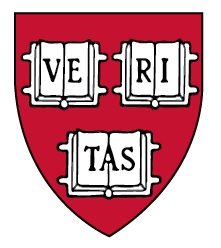 harvard class of 1960
class l

uncheon: friday, november 1, 2019 @ 11:30am



THE ("NEW") STOCKYARD RESTAURANT (Wine Room)

The FIRST Harvard Class of 1960 luncheon of the 2019 - 2020 academic year will be held on Friday, November 1, 2019 @ 11:30 AM (ending @ about 2:30 PM) @ The ("New") Stockyard Restaurant's Wine Room, 135 Market Street, Brighton, MA -- (617) 782-4700 --

www.stockyardrestaurant.com

.

PLEASE MAKE YOUR RESERVATION AS SOON AS POSSIBLE … AND, IN ANY CASE, NO LATER THAN SUNDAY, OCTOBER 27.

E-mail your reservation to

hjmarcy@comcast.net

or call me @ (781) 944-2194 (home) or 781-439-4007 (cell) to leave your reservation on my answering machine.

Note: Once you have made your reservation, if you find you will be unable to attend, you must let me know by the morning of Monday, October 28 – the day I must provide the Stockyard with our guarantee – or you will be required to pay.

Your cost for this luncheon is $35.00. Please note that, as always, additional donations are appreciated. Pay me at the door or mail me your check for $35.00, payable to Henry Marcy, to: 4 Summit Drive #508; Reading, MA 01867-4054.

DIRECTIONS: Your best bet is to get detailed directions from your location to the Stockyard Restaurant from Mapquest.com or a similar website or your GPS. The Stockyard is just off the south side of the Mass Pike a little over 2 miles from the Brighton exit (exit 18) off the Pike and less than three miles from Harvard Square.
PARKING: There is plenty of parking at the restaurant!

___________________________________________________________________________________
FUTURE EVENTS

HARVARD CLASS OF 1960 @ HARVARD'S FALL FEST: SATURDAY, NOVEMBER 2, 2019 (SEE SEPARATE DOCUMENT)
HARVARD CLASS OF 1960 LUNCHEON: THURSDAY, JANUARY 16, 2020
HARVARD CLASS OF 1960 LUNCHEON: FRIDAY, MARCH 27, 2020
H & R CLASSES OF 1960 SIXTIETH REUNION: THE WEEK OF MAY 25 – 29, 2020