Richard Henry Seder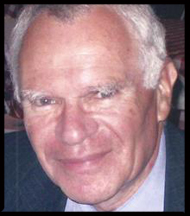 GRAFTON: Richard Henry Seder, 78, of Grafton, MA, and formerly of Southborough, MA, died peacefully on Monday, December 19, 2016, at the Rose Monahan Hospice Home in Worcester, Massachusetts, following more than a decade's struggle with Parkinson's disease. Richard was born in Worcester to Leonard and Sarah Seder (ne Shapiro). Richard leaves his beloved wife of 33 years, Susan Cotter, originally from Wilmette, IL; his sons David and Jonathan; his daughters-in-law Nisu and Vanessa; his grandchildren Dylan, Randall, and Katia; his service dog, Brady; and dozens of fond cousins, in-laws, and friends. Richard was predeceased by his older sister, Rachel Goldstone.
He received his bachelor's degree, magna cum laude, in 1960 where he was a resident of Eliot House and majored in biochemistry, as well as an MD and Masters in Public Health in 1965 from Harvard University. After a residency in Clinical Pathology at Brigham and Womens Hospital, he spent most of his career specializing in Transfusion Medicine, serving on faculties at Boston University and UMass Medical Schools, as well as the Boston VA hospital. He served on the Board of Health in Southborough for several years. Richard also served as a physician in the Army Reserve for more than 20 years. He was activated during the Bosnian crisis to direct a laboratory in an army hospital in Germany, and retired in 1999 at the rank of Colonel.
A lifelong Red Sox fan, Richard loved to play tennis, bicycle on Cape Cod, hike, and write poetry. He enjoyed making bad puns, and sharing food, drink and conversation. He and Susan traveled regularly, both domestically and internationally, and continued to do so until very recently.
Despite all his accomplishments, Richard was humble and non-judgmental, and enjoyed meeting people of all backgrounds and walks of life wherever he went. He organized a discussion group dedicated to promoting peace and equality in the Middle East, especially between Israelis and Palestinians. Richard was always ready to help many relatives and friends with medical or any other problems.
A private funeral is planned, and the family plans to invite friends and relatives to celebrate Richard's life, and to share memories at a later date. In Richard's memory, please consider a contribution to either the American Parkinson Disease Association Massachusetts Chapter (617-638-8466 or https://secure.qgiv.com/for/apdmas/), The Center for Nonviolent Solutions (774-641-1566 or 901 Pleasant St. Worcester, MA 01602), or to your favorite charity. Please visit a Book of Memories for Richard to share a message of sympathy with his family or memory of him online at: www.RoneyFuneralHome.com.
There will be a Celebration of Dick's Life on Saturday, January 14th at the Grafton Inn from 1:00 to 4:00 pm. The Grafton Inn is at 25 Grafton Common (Route 140), Grafton, MA 01519. (The Inn's phone number is (508) 839-5931).