Seamus F. McGrady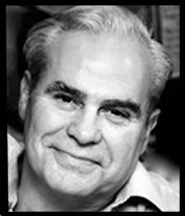 SEAMUS FRANCIS MCGRADY, SR. September 30, 1938-October 31, 2016

Seamus Francis McGrady, Sr. lived, for most of his life, in Lilliwaup, Wash.
He was born in New York in September, 1938, last of three boys to Grace Robinson McGrady and Patrick McGrady, Sr. Seamus moved to Lilliwaup, and attended kindergarten in a one room schoolhouse.
McGrady would go on to graduate from Harvard in 1961 where he was a member of Dunster House majoring in English, and found work as a English teacher and a writer.
He married Susanne Kinsman in 1960 and had four children: Frank, Elizabeth, Seamus, Jr., and Victor. In 1968 , his second marriage, to Ann Sullivan, would bring him Maggie and Dan.
He firmly rooted his life on the land and in the community, and he took care of his mother who was incapacitated by multiple sclerosis. McGrady swung a wicked tennis racket. His photography skills were unparalled, and he had published several articles in national magazines. He found some success as an editor and community activist. And nearly every weekend, you could find McGrady on a dance floor, where he would meet his third wife, Jeannine Hanes, in 1997.
Never one to embark on a traditional career path, yet still passionate about education, he spent his later years developing a reading program for early learners.
He was preceded in death by his first wife Susanne, his parents, and his brothers, Patrick and Michael. He is survived by his six children, 10 grandchildren, and one great- grandchild.
Published in The Olympian on Dec. 18, 2016