John F. Maher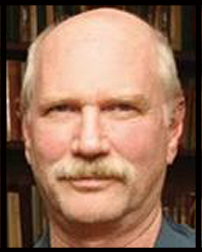 John F. Maher was a life-long activist and organizer dedicated to peace, justice and the environment at home and abroad. Surrounded by his family, he died of lung cancer Wednesday, November 3. John was 78 years old.
Born in 1938 and raised in Houston Texas, John early developed a strong moral compass and deep concerns about social and economic injustice. These followed him up north when he moved to Cambridge in 1956 to attend Harvard University, was a resident of Kirkland House earning cum laude honors in Government; he also earned a masters degree in Political Science there.
He remained a resident of Cambridge since 1972. Robert Zevin, his friend and colleague of 54 years, said recently, John was an explorer with an adventurous and open mind and a deep concern for the oppressed and disadvantaged. His convictions about injustice motivated his involvement in the left-wing student movement of the 1960s and his work for the progressive H. Stuart Hughes campaign for U.S. senate that focused on nuclear disarmament. He eventually engaged in a range of different causes and organizations including Students for a Democratic Society and The Boston Draft Resistance Group. He also worked in a Cambridge factory (where he organized workers), taught in Boston and Somerville public schools, and was active in Oxfam America, becoming Director of Education and Outreach in 1982.
In the late 1980s, John started working for Neighbor to Neighbor, a national network challenging U.S. policy in Central America. In the early 1990s he founded the Massachusetts chapter, eventually becoming its executive director, and turned its focus to domestic issues, including single payer health care. Over time he helped develop the Neighbor to Neighbor Massachusetts organizing model, still in place today: working people advocating for their own interests, from the grassroots up, integrating issue-based and electoral advocacy. John saw that the real fight was at the local and state levels, according to Elena Letona, the current executive director. He understood the meaning of grassroots democracy. He stepped down as director in 2001, but continued as a volunteer, going door-to-door with a clipboard right up until his illness- and continued as an adviser to the organization until he died.
That same year he was awarded a lifetime achievement award from the Democratic Socialists of America for lifelong commitment to the struggle for "social and economic justice". During those last years he also wrote a book, Learning from the Sixties, setting down the story of his lifetime of social engagement and reflecting on the course of activism over that fifty-year span. He was an inspiration to a new generation of young organizers. As Carl Nilsson, a young organizer who worked with John, wrote to him in his final days, "You made me feel like the work we do as organizers matters, you taught me about laughter about how we need to laugh and enjoy one another to sustain ourselves as organizers". Tony Mack, another young colleague, wrote, "You taught me what it meant to run an organization that put your beliefs about how the world should be above ego and the desire for power".
An active philanthropist in progressive causes, John worked closely with the New World Foundation to support organizations that build a base in the community, develop working class leaders and strategically influence public policy. He sat on the boards of the Massachusetts Budget and Policy Center, and Massachusetts Peace Action. When you met John he had a sweet gentlemanly way, his friend Janet Moses recalls, but beneath that he was a relentless scrappy fighter.
In private life John was a wonderful friend and a devoted family man who adored kids. He was fiercely proud of all three of his children for their accomplishments in life and work. His colleagues and friends prize his infectious warmth, his wit, his easy laugh, peppered with salty aphorisms reflecting his Texas origins, often unprintable. He loved swimming, biking, tai chi and playing tennis with his wife of 34 years, Ellen Sarkisian.
John spent his last months at home under her constant, loving attention, along with frequent visits from his children and their families and his friends. He is survived by his wife Ellen; his children Sarah, Matthew and Gregory Maher; grandchildren Louisa and Alex Dembitzer, and John Brindley Maher; sister Mary Laub; brother Timothy Maher, son-in-law Stephen Dembitzer; Gwendolyn Bartlett and Lily Spottiswoode; Edward Sarkisian; as well as his former wife Frinde Maher and many nieces and nephews. His memorial will be after the new year.
In lieu of flowers, if you care to make a donation in his name, please consider Neighbor to Neighbor Massachusetts Education Fund http://www.n2nma.org/en/ or Doctors Without Borders.
Published in The Cambridge Chronicle from Nov. 12 to Nov. 24, 2016