Carl Darrell Lawson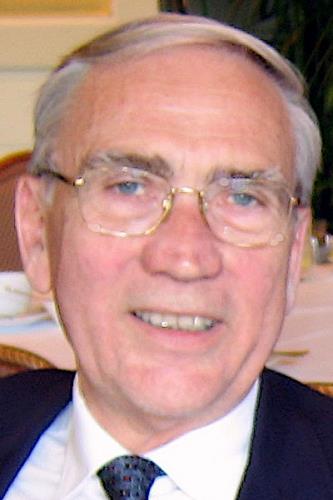 Carl Darrell Lawson, 78, of Chevy Chase, MD, passed away peacefully on September 9, 2016, after a long and courageous battle with multiple illnesses at Genesis Multi-Medical Center in Baltimore, MD. Despite his illnesses, Carl had a wholehearted love of life and family, politics and world affairs, and had an active and devoted interest in his research hobbies and travel.
Carl was born on July 20, 1938 in Boise, ID, the youngest of five children of Albert and Arlene Lawson. He graduated from Boise High School and then accepted a scholarship to Harvard College where he graduated magna cum laude and Phi Beta Kappa with a major in government in 1960. He was a resident of Leverett House. He received his law degree from Stanford University in 1963, where he was the Notes Editor of the Stanford Law Review.
Carl served as a law clerk for Supreme Court Chief Justice Earl Warren and retired Associate Justice Stanley Reed. He then worked at Gibson, Dunn, and Crutcher in Los Angeles for several years before relocating to Washington to do appellate work in the Antitrust Division of the Justice Department. Later, he moved to the Common Carrier Bureau of the Federal Communications Commission where he had significant involvement in the subsequent regulatory proceedings after the breakup of AT&T in the 1980s. He continued to serve as a senior FCC counsel until his retirement.
Carl spent much of his retirement as an actively engaged researcher of European royal history and documented the order of British royal succession around the world over the past thousand years. He was also a 27-year member of the Chevy Chase Club.
He is survived by his devoted wife of 49 years, Elizabeth Renwick Lawson of Chevy Chase, MD; his son, John Russel Lawson of Baltimore, MD; and his beloved granddaughters, Abigail and Amanda Lawson of Baltimore, MD. He is also survived by his brother, Stanley Lawson of Medina, TX. Carl was preceded in death by his parents; his brothers, Donald and Jack; and his sister, Mildred.
A private memorial service and reception will be held at a later date. In lieu of flowers, donations may be made to Memorial Sloan Kettering Cancer Center in New York (P.O. Box 5028, Hagerstown, MD 21741-5028).
Published in Idaho Statesman on Sept. 16, 2016