Allen Y. Graubard


Allen Graubard;
professor's students reexamined beliefs
By Emma Stickgold |




Globe Correpondant - October 24, 2012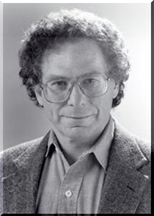 Allen Graubard knew the answer to so many questions about so many subjects that his students coined a nickname for him: "Information."
"Allen was endlessly curious about everything," said Christopher Jencks, the Malcolm Wiener professor of social policy at Harvard University's Kennedy School of Government. "He read everything, he remembered everything."
An advocate for the alternative education movement, Dr. Graubard tried to instill his intellectual hunger and curiosity in students he taught at high schools and colleges from Massachusetts to California.
He was fond of wearing a T-shirt emblazoned with the phrase: "So many books, so little time."
Dr. Graubard died Oct. 9 in Belmont Manor Nursing and Rehabilitation Center in Belmont from complications of a neurodegenerative disorder. He was 74 and had been living in Cambridge.
A friendly demeanor and his sense of humor played a key role in how he drew students into the material he taught, family and friends said.
"He was very clever and he saw the humor in things," said Sara Bershtel, who co-wrote a book with Dr. Graubard about Jewish identity.
Allen Yehuda Graubard was born in Chicago. After his family moved to Philadelphia, he graduated from Central High School.
He received a bachelor's degree from Harvard College in 1960, and graduated a decade later with a doctorate in philosophy and political science.
"He was famous among us for being quick and bright and funny," said John Womack, who was the Robert Woods Bliss professor of Latin American history and economics at Harvard.
Dr. Graubard went on to teach social studies to undergraduates at Harvard and philosophy to undergraduates at the Massachusetts Institute of Technology.
"He really was a very good teacher for the undergraduates," Womack said. "He was so upbeat and lively, and slightly provocative in a friendly way."
Dr. Graubard's Cambridge apartment became a gathering spot for intellectuals, said family and friends, who added that he could hold an audience in rapt attention while explaining existentialism at a party.
"He was kind of the spider at the middle of the web, and it was because he was so good-natured and so intellectually curious, and just an inexhaustible fountain of interesting ideas," said his wife, Judith Herman. "He was really sweet and had a cheerful, kindly disposition."
During the summer of 1964, Dr. Graubard took part in the Freedom Summer activities in Mississippi, where activists registered African-American voters.
"He was always full of life, and love and kindness and enthusiasm and common sense at the same time," Jencks said.
Dr. Graubard became involved in the alternative school movement, his family said, and helped found the Community School in Santa Barbara, Calif., which was among the first so-called free schools. Progressive educators created these smaller alternative schools in which students had a hand in the curriculum, and teachers were seen as friends or mentors rather than as authority figures.
"He was interested in finding out what the ingredient that brought adults and young kids together was because he was looking continuously at communities in which young people bonded with the adults who were teaching with them and saw that that was part of what drove them," said Deborah Meier, an educator often described as the founder of the modern small schools movement.
Dr. Graubard's book "Free the Children: Radical Reform and the Free School Movement" was published in 1972.
Dr. Graubard also taught at Oakland Technical High School and became school librarian at Berkeley High School in Berkeley, Calif.
"A political thread is central to all I've done since graduating," Dr. Graubard wrote in the 25th anniversary report of his Harvard class.
He wrote that he had a yellowing copy of The Crimson, Harvard's student newspaper, from 1958 "with a picture of me chairing a meeting of what proved to be a small and short-lived phenomenon called the 'Harvard-Radcliffe Socialist Club.' I hope my understandings have deepened since those days, but I still seem to be, in the broadest sense, the kind of democratic socialist my father raised me to be."
While living in the San Francisco Bay Area, Dr. Graubard graduated with a master's in public health in 1983 from the University of California, Berkeley.
From the mid-1970s until the early 1980s, he and Nancy Bardacke were a couple, and they had a son. Their relationship ended, and she now lives in Oakland.
Dr. Graubard's marriage to Joanna Boudreaux ended in divorce.
In the early 1990s, he joined with Bershtel to write "Saving Remnants: Feeling Jewish in America." For the book, they interviewed hundreds of Jews throughout the country, which both found to be a gratifying experience.
"These interviews were the pleasure that sustained us over years of work, our sources of reflection, and most of all, the evidence that continually modified our interpretations," they wrote in the bookšs introduction. Dr. Graubard moved back to Massachusetts in the mid-1990s and for a time taught science courses at Cambridge Rindge and Latin School. He also worked with other educators to start a school in Jamaica Plain in 1997.
"He was a documentarian and historian of the free school movement, and so he was always watching what we were doing and reflecting on what we were doing, and actually explained to us what we were doing, which was always very informative and affirming," said Larry Aaronson, a former colleague at Cambridge Rindge and Latin.
"He was framing the radical liberal pedagogy and documenting that we were doing that. And he was a brilliant intellectual."
Dr. Graubard went on to serve as a special assistant to the provost at the University of Massachusetts Lowell.
"I work at thinking and planning ways a regional state university can be a real help to public schools, out-of-school young people, and communities often ill-served by schools," he wrote in the 40th anniversary report of his Harvard class.
His thoughts on education involved "more a belief in encouraging students to pursue the subject that most interests them," said his son, Moses of San Francisco. "It's more of a philosophy of depth over breadth." A memorial service will be announced for Dr. Graubard, who, in addition to his wife and son, leaves his former companion Bardacke, and a brother, David of San Jose, Calif.
"He always seemed to have this idea that it was his job to make the world better, and he seemed to not pay any attention as to whether this would create a job or a career," Jencks said. "He just went about it and got people to do things they wouldn't have done otherwise."