Frank Stuart Baker III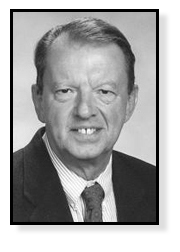 Frank Stuart Baker III died February 1, 2009, in Hot Springs, Arkansas. He was born January 27, 1938, in East Cleveland, Ohio, and prepared at Western Reserve Academy, in Hudson, Ohio. At Harvard he was a resident of Eliot House and a member of the Glee Club and Harvard Student Agencies, receiving his A.B., cum laude in history, with the Class in 1960. He completed his M.B.A. at Harvard Business School in 1962. He spent his career in sales and marketing in the retail industry in the Twin Cities, Minnesota. Over the years he was general manager of retail store operations at Control Data Corporation, in Minneapolis, chairman and chief executive officer of Certified Technologies Corporation, involved in chemical processes used in fireproofing fabrics, and operator of his own advertising and marketing firm, Baker & Baker, Inc., in Saint Paul. He was a member of the Hot Springs Village Computer Club. He is survived by his wife of thirty-four years, Judy (Eggen); three sons, Earl, Warren, and David; two sisters, Martha Sayre and Merry Rumbold; and a granddaughter.
Reprinted courtesy of the Harvard Alumni Association Class Report Office from the Harvard and Radcliffe Classes of 1960 Fiftieth Anniversary Report.