Philip Swing Robertson



PHIL ROBERTSON'S MEMORIAL SERVICE:
Date: Saturday, April 7th
Time: 2PM
Place: The Pilgrim Congregational Church 45 Broadway Street Taunton, MA 02780

A reception will be held at the Church following the service.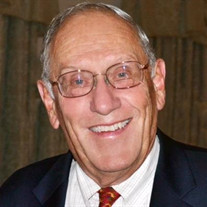 ROBERTSON, PHILIP SWING of Milton and Falmouth, Massachusetts passed away suddenly at home on Sunday, February 11, 2018 at the age of 80. He was the loving husband of Anne Newell Robertson for more than 55 years and the proud father of Phil, Jr. (Rachaneekorn), Meg (Sheila), and Nan who pre-deceased him, leaving son-in-law Francis McLean. He was a loving grandfather to Colin McLean, Annie Robertson, and Banti and Rutesh Jaswal. Philip is survived by his siblings, Cynthia S. Robertson (Terrace Park, OH), Michael S. Robertson (Milwaukee, WI), and Elizabeth R. Whitters (Boston and Falmouth, MA), as well as his beloved nieces and nephews. Born on May 27, 1937, the son of Charles Stuart Robertson and Elizabeth Swing Robertson, Phil was raised in Taunton, graduated from Milton Academy and majored in economics at Harvard College where he was a member of Winthrop House and graduated with an A.B. in 1960. Phil worked his entire career at Robertson Factories, retiring as Senior Vice President and Treasurer of the company.

Phil took great pleasure in joining with friends and family in competition - sailing with his father and siblings, and later his wife, out of the Falmouth Yacht Club in his earlier years and curling with teams from The Country Club (TCC) in Brookline for more than fifty years. Phil was a member of the U.S. Men's Curling team that competed in Scotland in 1992 and served as doyen of the TCC Brotherhood with the Royal Montreal Curling Club. Phil was a loyal and dedicated participant in many organizations: a long-term member and former President of Rotary Club of Taunton; current President of the Belvidere Plains Neighborhood Association in Falmouth; a past Trustee of Milton Academy; an enthusiastic member of the Harvard Class of 1960 -- regular attendee at Greater Boston Area Class luncheons and other events, sponsor of some of those events, contributor to the planning of all Class reunions, including the design and production (and stocking) of the Class reunion gifts, and, in recent years, "the keeper" of the Class banner --; and, for many years, a member of Harvard's "Happy Committee". He was an accomplished tenor singer and a founding member of the Boston Saengerfest Men's Choir in 1992, which performed throughout New England and overseas. He sang in his final Saengerfest concert in Wellesley on the day he passed away. Phil took much pride in being a "Mr. Fix-it", taking up tasks large and small to care for the family's homes, maintaining the gardens and landscaping. He was deeply committed to his extended family and a loyal friend to many. Family and friends remember how much he loved parties, always being one of the last to leave the dance floor and ending many gatherings with song.

In lieu of flowers, please consider memorial donations to: The 300 Committee Land Trust (157 Locust Street, Falmouth, MA 02540) or ShelterBox (https://www.shelterbox.org/).

Arrangements are in the care of Crapo Hathaway Funeral Home, 350 Somerset Avenue, TAUNTON, MA. To light a candle or to leave a message or memory please visit www.hathawayfunerals.com.

Modified slightly from what was published in The Boston Globe on Feb. 16, 2018.