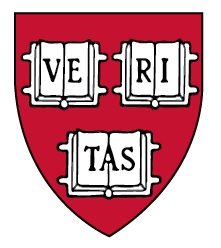 harvard class of 1960
class l

uncheon: thursday, january 16, 2020



EMBASSY SUITES (formerly DoubleTree Guest Suites), WALTHAM
Briar Room, 3rd Floor
11:30 AM
The SECOND Harvard Class of 1960 luncheon of the 2019 - 2020 academic year will be held on Thursday, January 16, 2020 @ 11:30 AM (ending @ about 2:30 PM) @ Embassy Suites (formerly DoubleTree Guest Suites).

PLEASE MAKE YOUR RESERVATION AS SOON AS POSSIBLE … AND, IN ANY CASE, NO LATER THAN SUNDAY, JANUARY 12.

E-mail me your reservation @

hjmarcy@comcast.net

or call me @ 781 944-2194 to leave your reservation on my answering machine.
Note: Once you have made your reservation, if you find you will be unable to attend, you must let me know by the morning of Monday, January 13 – the day I must provide the Stockyard with our guarantee – or you will be required to pay.
COST: $35.00: Mail your check, payable to Henry Marcy, to: 4 Summit Drive #508; Reading, MA 01867 … or pay Henry at the door. Please note that, as always, additional donations are appreciated.
DIRECTIONS: 550 Winter Street in Waltham, Exit 27B (Winter St.) off I-95/Route 128, a few miles north of the Mass Pike – (781-890-6767).
PARKING: There is plenty of free parking right at Embassy Suites.
______________________________________________________________
FUTURE EVENTS

HARVARD '60 CLASS LUNCHEON, FRIDAY, MARCH 27, 2020
(60/60)
HARVARD & RADCLIFFE CLASSES OF 1960 SIXTIETH REUNION
WEEK OF MONDAY, MAY 25 – FRIDAY, MAY 29, 2020