Peter Wilde, New Director of Pioneer Institute
Peter Wilde has just (October 29, 2018) been introduced as a new member of Pioneer Institute's Board of Directors. Stephen Fantone, Chairman of Pioneer's Board, welcomed Peter and other leaders with backgrounds in law, finance, real estate, and manufacturing, who are enthusiastic supporters of Pioneer's mission, noting, "Given the deep experience of these new board members, I am confident that their leadership, together with our current board members, will continue to energize and propel the great work we do for citizens of the Commonwealth and the broader community." Pioneer Institute, an independent, non-partisan, privately-funded, research organization, seeks to improve the quality of life in Massachusetts through civic discourse and intellectually rigorous, data-driven public policy solutions based on free market principles, individual liberty and responsibility, and the ideal of effective, limited and accountable government.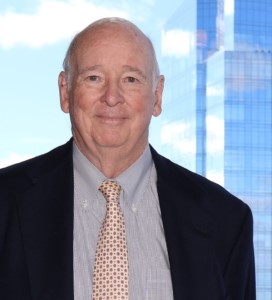 Peter O. Wilde, Sr.
Peter O. Wilde, Sr. has been an Independent Director of Brookline Bancorp, Inc. since 1993. Mr. Wilde was previously President of manufacturing company Tuftane Extrusion Technologies, Inc., from 1998 until his retirement in 2009. In 1997, Mr. Wilde was a Managing Director of Beckwith Bemis Incorporated, a coatings and finishing company. From 1991 to 1997, Mr. Wilde served as Vice President of Finance and Administration at Ran Demo, Inc., a materials technology company. Mr. Wilde has both a Bachelor's degree (1960) and a Master's degree in Business Administration (1972) from Harvard. Mr. Wilde is Chairman of the Brookline Bancorp's Risk Committee and serves on the Credit and Executive Committees. Mr. Wilde's experience as a manager and owner of several businesses provides the Board of Directors with considerable knowledge concerning the risks associated with lending to commercial companies and small businesses. Mr. Wilde lives in Chestnut Hill with his wife Sally.