Wat Henry Tyler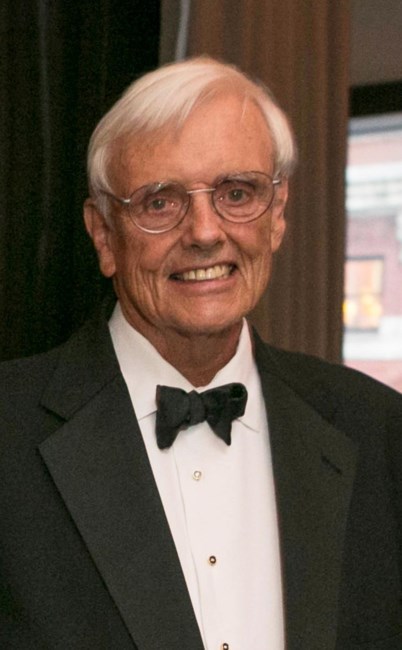 TYLER, Wat Henry 78, of Brookline, MA, passed away on May 20, 2016; husband of Jane Arneth Tyler; father of Mary Tyler Johnson of Telluride, CO; Cecily Weldon Tyler of Cambridge, MA; Wat Henry Tyler of Charlestown, MA; and John Poyntz Tyler of Boston, MA. He is also survived by his sister Grace Tyler Alexander of Charlottesville, VA, brother-in-law, Frank Lyon Alexander, son-in-law, Jesse Denny Johnson, daughter-in-law, Britten Hartnett Tyler and two grandchildren, Reeve Clark Johnson and Morgan Tyler Johnson. Wat prepared at Phillips Exeter Academy, was a 1960 magna cum laude graduate of Harvard College where he was a member of Eliot House, and got his MBA from Harvard Business School in 1964. Wat retired from IPS (Innovative Plumbing Solutions) Corporation in 2005 after serving as Chairman and CEO since 1984. In retirement, Wat was active with nonprofit organizations in Boston, in Florida (Vero Beach) and Nantucket. A memorial service will be held on Friday, June 10 at 1:00 p.m. at Trinity Church located at 206 Clarendon Street, Boston, MA. Reception will follow at the Somerset Club, 42 Beacon Street, Boston, MA. Interment of his ashes will be at Yeocomico Church, Kinsale, VA in October. In lieu of flowers, contributions may be made, in his name, to: the Handel & Haydn Society, (

www.handelandhaydn.org/support

) or Massachusetts General Hospital Transplant Center (

https://secure.massgeneral.org/transplant-centre

).
Published in The Boston Globe from May 29 to May 31, 2016
Published in The New York Times May 29, 2016