S. Russell Sylva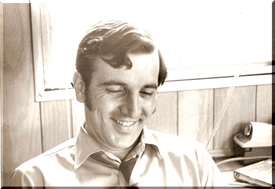 Russ Sylva: Former Boston Zoological Society director helped shape Zoos' future
S. Russell (Russ) Sylva, who passed away in January 2007, had a deep-rooted interest in protecting the earth's environment. As Executive Director of the Boston Zoological Society (BZS,) which played a management role at Franklin Park Zoo and Stone Zoo, he was in the vanguard of the new generation of zoo administrators who insisted that zoos abandon the 19th century practice of "postage stamp" animal collecting to take a leading role in developing environmental awareness among urban populations.
With the BZS Board of Directors, Russ set out ambitious goals to forge a public/private partnership for management of the Zoos, similar to the models used successfully in other major cities, and to build a modern zoo in Franklin Park that would not only raise environmental awareness, but could be a major attraction to bring badly-needed business and jobs into the Roxbury/Dorchester section of Boston. Pooling public and private funding was, in his view, the only way to accomplish this.
To generate excitement, Russ hired Michael Sand, designer of exhibits at the Children's Museum in Boston among others, to help renovate the Children's Zoo. To attract attention, he engaged Patrick Nolan, a public relations director, who made sure that the hot pink and orange Children's Zoo was in the news every week. Then-State Rep. Michael S. Dukakis, a long-time Zoo supporter and advocate who regularly visited Franklin Park Zoo with his children, worked with Russ, along with then-MDC Commissioner John Sears and former Gov. Francis Sargent's staff, to develop a contract for the BZS to take on an increased management role. The new agreement was executed in 1970.
After he was given the authority, Russ immediately closed the decrepit 1912 Lion House, and installed a sign behind the bars that read: "We don't believe animals should be caged this way. We are working on new exhibits."
Within the next few years, both the Lion House and the equally dated Elephant House were demolished. Jerry M. Johnson, renowned designer of the Bronx Zoo's "World of Birds" and "World of Darkness" exhibits, joined the staff to design the four habitats housed in the renovated Bird's World today.
Under Russ's leadership, a far-reaching master plan for Franklin Park Zoo was developed. Perhaps the most innovative element was the Tropical Forest Pavilion that today sits as the largest indoor habitat on Zoo grounds, and serves to teach thousands of Zoo visitors each year about the importance and diversity of the earth's tropical regions and how they can preserve them.
In 1976, then-Gov. Dukakis convinced Russ to leave the Zoos to play a larger role in state environmental policy as Assistant Secretary of Environmental Affairs under Secretary Evelyn Murphy. He later served as the commissioner of the Department of Environmental Quality Engineering. Throughout his life, Russ held a number of leadership positions in public and private organizations, all of which were focused on ensuring a livable environment for us all.