Charles M. Strauss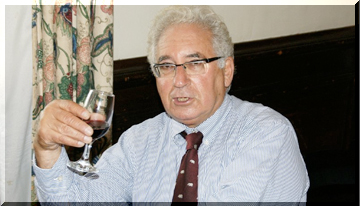 CHARLES M. STRAUSS, 74, passed away suddenly on February 10, 2013.
Born in Providence, he was a son of the late Joseph and Rosalie Strauss. After Classical High School, he graduated Harvard College in 1960, where he was active in providing piano accompaniment to Hasty Pudding shows. He received his PhD from Brown in Applied Mathematics.
Most recently he was on the staff at Draper Laboratories. Among Charles' passionate avocations were gardening, sailing, music and conversation, including an ongoing catalogue of hilarious jokes.
He leaves three children, Julia (Bin), Benjamin (Stephanie), and Louis (Anne); three grandchildren, Phoebe, Joseph, and Rivkeh; two sisters, Avis Goldenberg (Mal), and Ellen McKenna; his former wife Patricia Strauss, and his dear friend Judy Bickart. Also among the mourners is a vast group of friends.
Charles was a family member and friend without peer, happy to open his house and welcome all with his warm hospitality. He will be vividly remembered for his intelligence, wit, and sheer joy of life.
Funeral services were held at Sugarman-Sinai Memorial Chapel, 458 Hope St., Providence on Friday, February 15th at 10:00 am, burial will be in Lincoln Park Cemetery, with a reception at the Providence Art Club following. Shiva will be private. Contributions can be made in his memory to, The Roots of Music, 929 Euterpe Street, New Orleans, LA 70130,

www.therootsofmusic.org