Douglas Jack Pritchard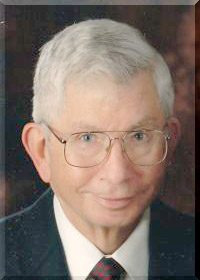 Dr. Pritchard, 73, of Rochester, died peacefully Thursday (May 19, 2011) at Season's Hospice in Rochester, surrounded by his loving family, after a valiant struggle with Parkinson's disease and liver cancer.
Dr. Pritchard was born December 25, 1937, in Kewanee, Illinois, to John and Madeleine Pritchard. He was raised in Des Moines, Iowa, with his brothers Edward and Richard, in a home filled with music and a love of words. He was a dedicated paper boy for the Des Moines Register and Tribune, where his father was the lead typesetter. After two years at Roosevelt High School, he received a paper boy scholarship to attend Phillips Exeter Academy in Exeter, NH, and Harvard College in Cambridge, MA, from which he graduated in 1960. He received an M.D. from Tuft Medical School, Boston, MA, in 1964. In 1963, he married Janice Marie Dobrowolski.
He was a Captain in the U.S. Army, stationed at Fort Ord, CA, from 1966-68. In 1968, he joined the Mayo Clinic as a resident in the Department of Orthopedics. He joined the Department of Orthopedic Surgery as a consultant in 1972. From 1980-1993, he served as Head of Section, and from 1993 to 1999 he served as Chair of the Division. He retired from surgery in 2000, and remained on staff until 2005, when he fully retired.
Dr. Pritchard specialized in the management of bone and soft tissue tumors. In the course of his academic career, he authored or co-authored over 200 articles or book chapters, and became professor of orthopedic surgery and oncology. As president of the Musculoskeletal Tumor Society, he travelled internationally, and his academic work resulted in major improvements in the prognosis for patients with these tumors.
In addition to his wife, survivors include his daughters, Lisa (Doug) Bayley of Red Wing, Minn., and Beth of Rochester, Minn., a son, John (Zoei) of Rochester, Minn; and three grandchildren (Nora and Nick Bayley and Joshua Pritchard); two brothers, Edward (Susan) of Fort Myers, FL and Richard (Esther) of Houston, TX. He is preceded in death by his parents and an infant daughter.
Dr. Pritchard was a member of St. Luke's Episcopal Church, and Rotary Club of Rochester, where he held a Paul Harris Fellowship.
He was very proud and honored to be a part of Mayo Clinic, and he treasured the many friends and colleagues he made along the way. Their friendship and support was a source of constant help during his long illness.
His loving wife, Janice, was the love of his life and his best friend. They travelled all over the world together and entertained many family and friends in their welcoming home. An avid fisherman, he loved nothing more than flying in to fish on a quiet Canadian lake. He loved woodworking, reading and travel. He was a mentor to many young doctors from all over the world, who remember him as a humble teacher who delighted in their successes. He loved being with his family, and revealing a wry sense of humor beneath a quiet, dignified exterior.