John Edward McGrath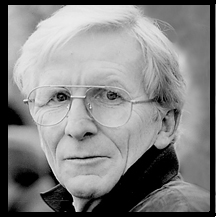 John Edward McGrath 79, of Boston, died peacefully on April 30, 2017 at the Stanley Tippett Hospice Home in Needham after a courageous battle with cancer.
Born and raised in Dorchester and a longtime resident of Newton, Mr. McGrath leaves his wife of 56 years, Adrienne (Chafel) and three children, John, Jr. of Norwood, James and his fiancee Melissa Gorman of Newton, and Adriana Clancy and her husband Michael of New York City, as well as six cherished grandchildren -- Bailey, Katherine, Casey, Jack, Ellie and Olivia, and a sister, Mary Ann Brown of Dorchester. He also leaves 22 beloved nieces and nephews of the Orpin, McNamara, Tyler, Brown, Chafel and Leahy clans. He is predeceased by his parents, John J. and Mary (Kane), his sisters Marilyn, Catherine, Eleanor, Nancy, and Frances, and his nephew, Robert.
He was a member of the Tabor Academy Class of 1955 and the Harvard College Class of 1960 where he lived at Dunster House and majored in Economics, and also served in the US Marine Corps.
He joined his father in business at John J. McGrath & Son, where he served as a real estate consultant to many clients throughout his long career, working extensively with the Roman Catholic Archdiocese of Boston, the Sisters of Notre Dame, and Emmanuel College.
Mr. McGrath donated his body to Harvard Medical School's Anatomical Gift Program.
A Memorial Mass will be said at the Shrine of Our Lady of Good Voyage, 51 Seaport Boulevard, Boston on Saturday, June 3 at 11 am. A private burial will be held at a later date.
Memorial donations may be made to Catholic Charities of Boston at 275 West Broadway, Boston, MA 02127 or at www.ccab.org/give, or to support the research of Dr. Toni Choueiri at Dana-Farber Cancer Institute, P.O. Box 849168, Boston, MA 02284 (or via www.dana-farber.org/gift).
Published in The Boston Globe on May 10, 2017